The Survivors' Flag
In honor of National Day for Truth and Reconciliation on September 30th, Seven Oaks will be hoisting the Survivors' Flag this week as an expression of remembrance, meant to honour residential school survivors and all the lives and communities impacted by the residential school system in Canada.  
Each element depicted on the flag was carefully selected by survivors from across Canada, who were consulted in the flag's creation. Read more about their representation.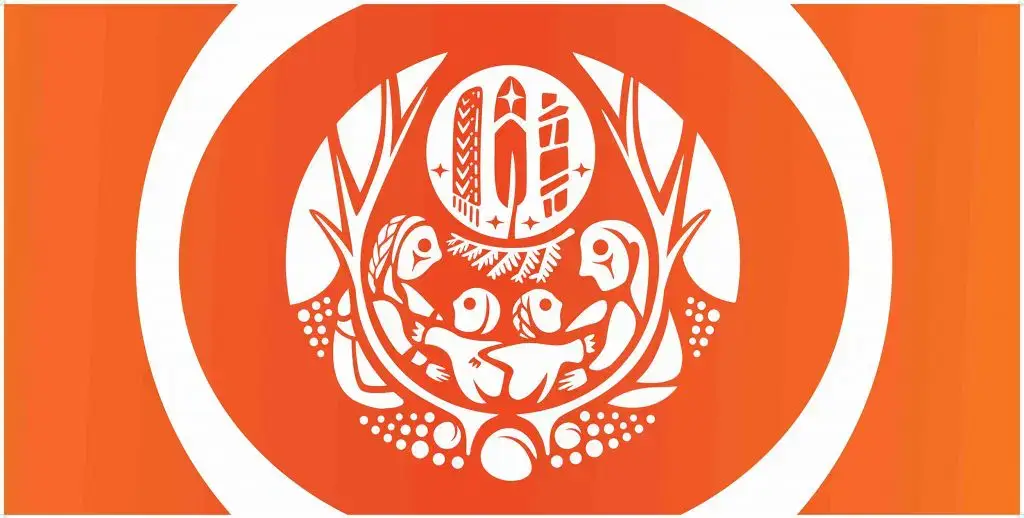 ---
Visitor Access
Effective June 30, 2022, we will be supporting expanded visitor access in non-outbreak inpatient areas along with access for Designated Caregivers in Outpatient and Urgent Care services. Read more here.
Visitors (one at a time for 30 min) are to enter via the Leila Ave. entrance and report to the screening table. Visiting hours are from 11:00 am-8:30 pm daily.
Please email SOGH_PatientRelations@sogh.mb.ca if you have any questions or concerns about visitation.
---
Virtual Visits
We encourage families to continue virtual visits with their loved one. Contact Carlie Caslake at 204-632-3390 to coordinate.
---
Mask Process Changes
Effective: March 18 2021
In keeping with Shared Health Guidelines, all visitors, and patients will be required to wear a medical mask when at Seven Oaks Hospital.
Seven Oaks Hospital will supply the appropriate mask. We ask that all persons attending the hospital hand sanitize and replace the mask they are wearing with the one supplied by the hospital at the entrance. We thank you for your cooperation.
If you have any questions please contact Patient Relations at SOGH_PatientRelations@sogh.mb.ca
---
More Information & Resources for Manitobans