Patient Services
ATM
An Automated Teller Machine (ATM) is located on the main floor near the public elevators.
Retail Food Services
Tim Horton's/ Courtyard Café Hours
Free Wi-Fi
Thanks to the support of Seven Oaks General Foundation, free Wi-Fi access has been extended to the entire Seven Oaks Hospital including patient rooms. While in the hospital you should be able to log on to MTS Wi-Fi Hotspot with a smart phone or other Wi-Fi enabled device the same as in a cafe, airport or other public building offering the free service.
Hairdresser Services
A licensed hair stylist is available on Mondays. There are a variety of services available.
Appointments are made by calling the Salon at 204-632-3445.
Health And Wellness
After your discharge, the Wellness Institute at Seven Oaks Hospital provides many programs and services to help you with your recovery. Programs include cardiac rehabilitation, pulmonary rehabilitation, weight management, diabetes management and the Get Better Together (a self management program for any chronic condition).
Call 204-632-3900 or check online for more information and a listing of programs and education classes that will help you back to health, manage a chronic condition or for support for a healthy lifestyle change.
Healthcare Interpreter Service
Free and confidential interpreter services are available for patients and families who have difficulty understanding medical or other information in English. If you or your family would like to utilize this service, please inform the nursing staff when you are admitted so an appointment can be arranged.
Indigenous Health Services
Indigenous Health Services are available on site at the hospital. To access these services please call the central intake line at 204-926-7151 or ask your unit nurse to speak to an on-site representative.
Mail Services
Volunteers deliver mail directly to patient rooms. Family and friends can also send "Well Wishes" (email) to a patient. The "Well Wish" will be delivered to the patient by a volunteer.
Parking
Public parking is available in the Visitor Parking Lots in front of the hospital. Payment for hourly, daily and monthly is made at the parking machines in the front entrance.
We offer a discounted parking pass for our Dialysis patients, available in our Finance Office, for $25/month.
Pharmacy And Gift Shop
Taché Pharmacy is located in the main entrance atrium next to the medical clinic. The Gift Shop is co-located with the pharmacy for your convenience. Volunteers are available to assist with gift item purchases and proceeds from the Gift Shop go toward hospital priorities.
Spiritual Care Services
We recognize the importance of spiritual care in providing holistic care for our patients Spiritual Care Services are available 24 hours a day, seven days a week to meet with patients and family members. Spiritual Care Services include spiritual, religious, sacramental and emotional care. Ask your nurse if you would like this service. The Sanctuary, located on the main level by the public elevator, is open daily for quiet reflection and meditation.
The Sanctuary is available for all faiths and religions. Worship Services are held regularly. Look for posted times in the main elevators.
Telephone Services
Patient phones are provided at no charge for local calls. Dial 7 to get an outside line. Long distance calls cannot be charged to your room.
Television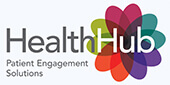 TV rental services are available right at the bedside, provided by Health Hub Patient Engagement Solutions. Patients or their loved ones can complete the rental process anytime by visiting
Connect My Bed is also available 24/7 to also help answer questions related to local channel guides and request customer service assistance.
A portion of the revenue from TV rental services is returned to the hospital and used for patient amenities and facility improvements.