Nursing Careers at Seven Oaks
Considering a Nursing Career in Winnipeg?
Seven Oaks Hospital is an exciting organization for nurses who are dedicated to putting patients first, performing at a high level and having a role in healthcare innovation.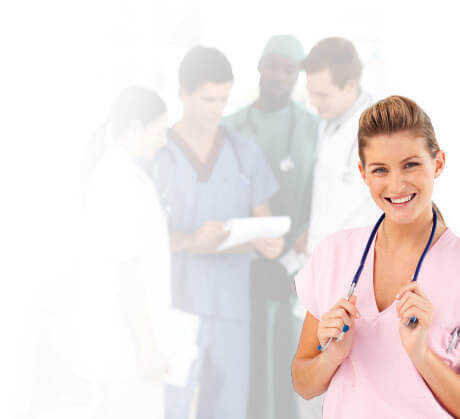 We are looking for nurses who are just starting their career and experienced nurses looking for a new challenge. We are a busy community hospital with a strong focus on quality and safety, and a commitment to putting patients first in everything we do.
We support our nurses with unique programs for work life balance, education opportunities, and a workplace culture that values the involvement and input of front line providers in strategies to drive constant improvement in care. Our Healthy Organization Strategy has made Seven Oaks a Top Employer in Canada.
Look into opportunities in our Family Medicine, Geriatric Rehabilitation, Urgent Care, Endoscopy and Renal Health areas. See the hot jobs on this page or search for all Seven Oaks opportunities on the Winnipeg Health Region Careers website.
Seven Oaks is part of the Winnipeg Health Region so wages and benefits are standardized across all the hospitals and your benefits and seniority are portable. Before applying online, why not drop by to see our facility?
Would you like to speak to one of our Nursing Directors about working at Seven Oaks? Just email your contact information and request to info@sogh.mb.ca (only nurses eligible to practice in Canada please).
Applying from out of province?
You may be able to get advice and assistance from the Manitoba Nurse Recruitment and Retention Fund.
Internationally Educated Nurses
Are you an internationally educated nurse not yet working as a nurse in Manitoba? Are you interested in becoming a nurse in Manitoba? Are you willing to prepare and study? Supports may be available to help you.
If yes, we want to hear from you! Please complete this form if you are interested in supports that could help you become a nurse in Manitoba.
Interested in moving to Manitoba from out of the country?
Please check with the appropriate licensing body before inquiring: